Agile working and scrumming
Many organisations operate as a network in which specialists often work in alternating teams. Agile working and scrumming are the new work concepts. People work in various locations, often in brainstorming and project meetings. To maintain the ability to work well, you need a space to be flexible and functional. And, naturally, you want to avoid disruptions to other colleagues who are working in the immediate environment.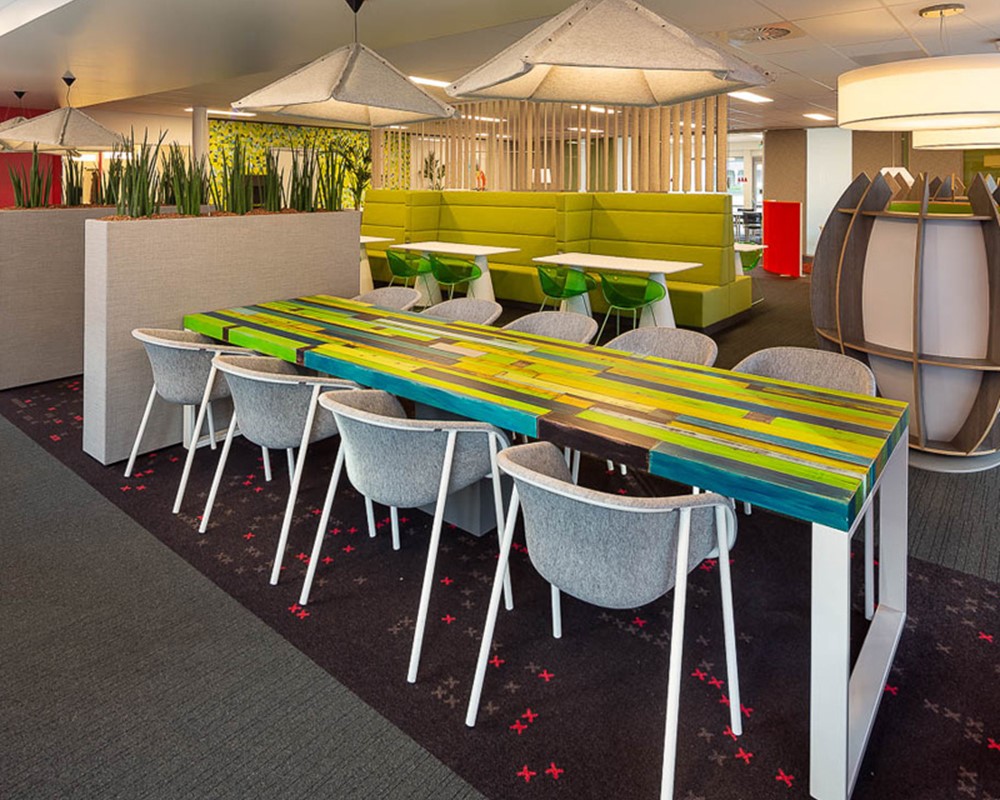 Until fairly recently, organisations were a lot more hierarchical than they are today. This was often translated into a "vertical mobility" within a company building and organisation. Literally and figuratively. The executive board was at the top, the management just below them, and the operational employees were situated at the lower levels.
Everybody had a fixed workspace with the same colleagues around you every single day. This is rapidly changing. Employees with a specific expertise more and more often collaborate with other experts on a temporary or project base and can constantly be found at different locations within the building. This "horizontal mobility" is now the starting point for an increasingly flexible layout of a building.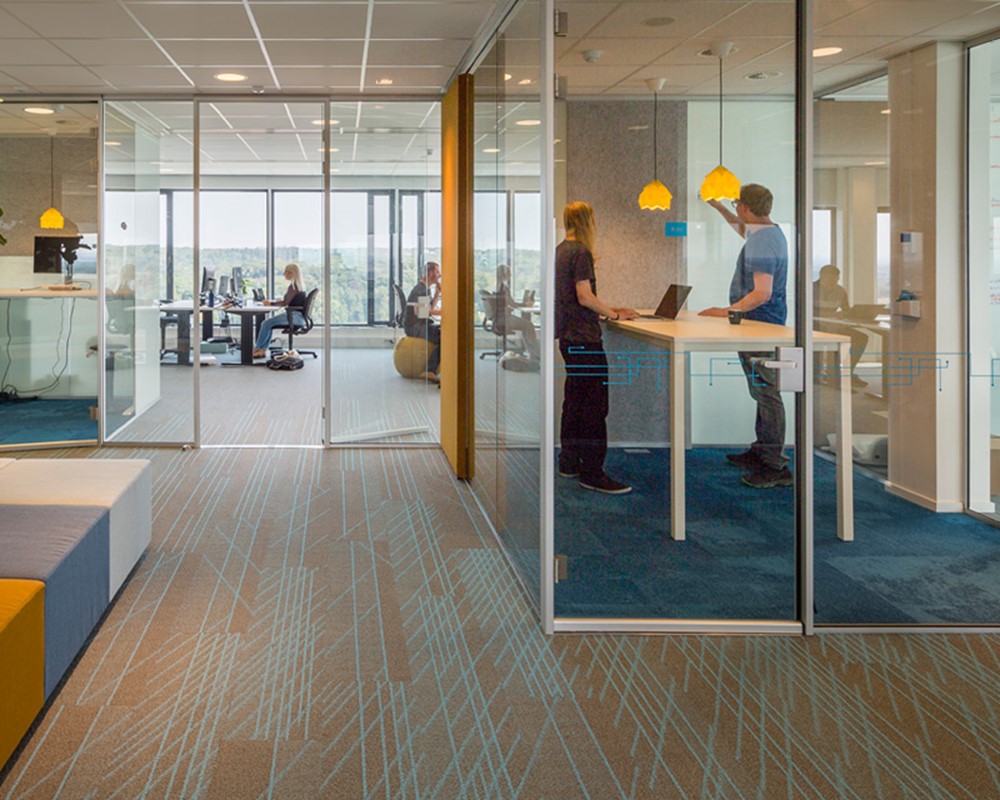 When an agile group, consisting of employees from throughout the entire organisation, works within a specific department, then a lot of 'scrumming' takes place as well. This working in groups, often done for co-creation and brainstorming, quickly results in noise nuisance for other colleagues within the same department.
There often is no separate meeting space available within the immediate environment, or it is already occupied. The 'scrumming' will then take place wherever the temporary group has found a space to work. And the noise level increases considerably!
This means that plenty of acoustics work has to be done. Creating acoustic solutions that can easily be moved and vary in size, which will also fit into the existing interior. Flexible work methods require a flexible office layout. Still Design develops and designs practical and professional concepts. With high-grade products produced in-house, such as booths, modular glass wall systems, Ceiling Click Panels, and Wall Click Panels.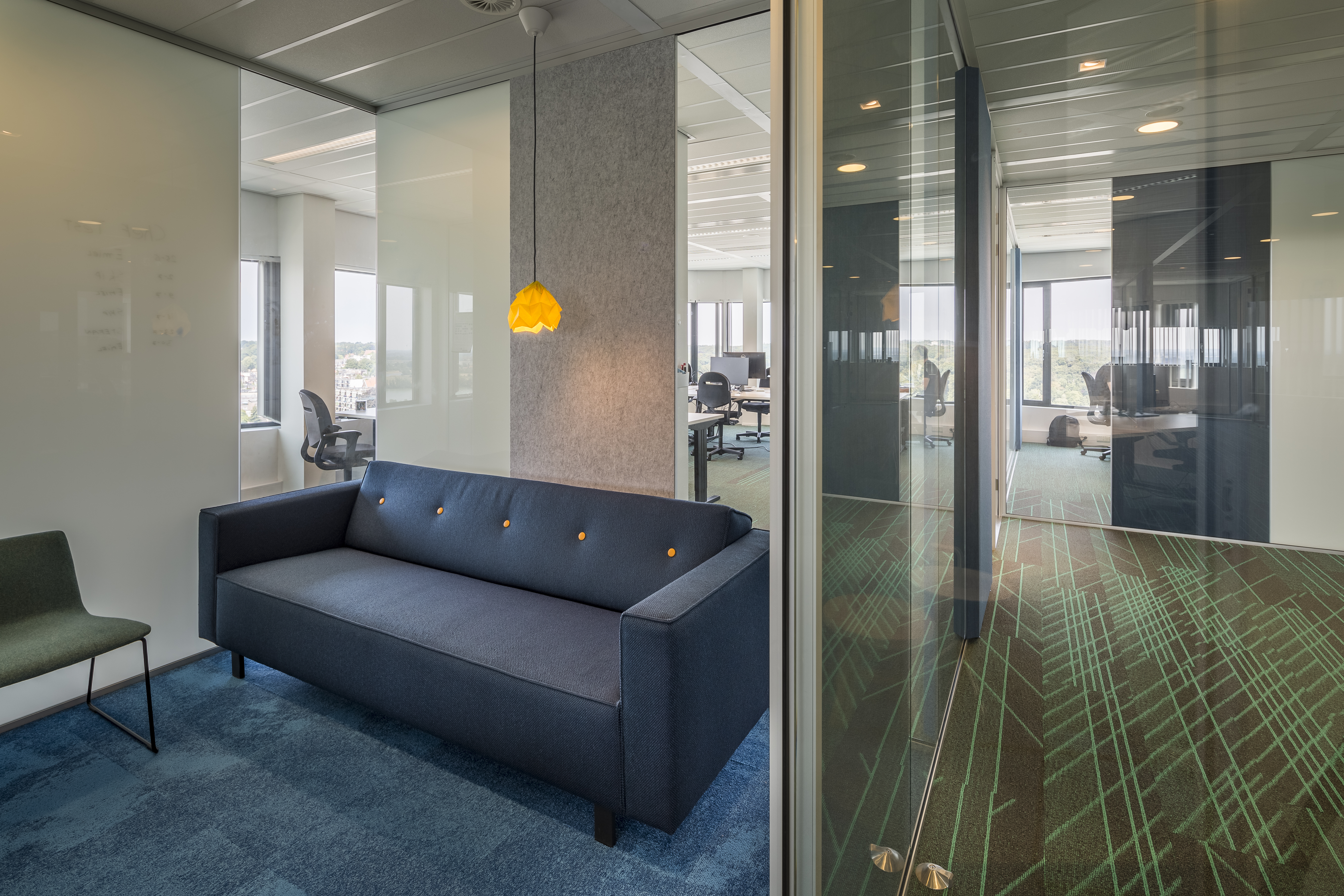 Avisi WTC Arnhem
---
Modular glass wall system
Padded sliding panel
Acoustic Visuals