Bubble 2G
The moveable Bubble is suitable for every work environment and enables you to work, meet and make phone calls undisturbed, without experiencing or causing noise.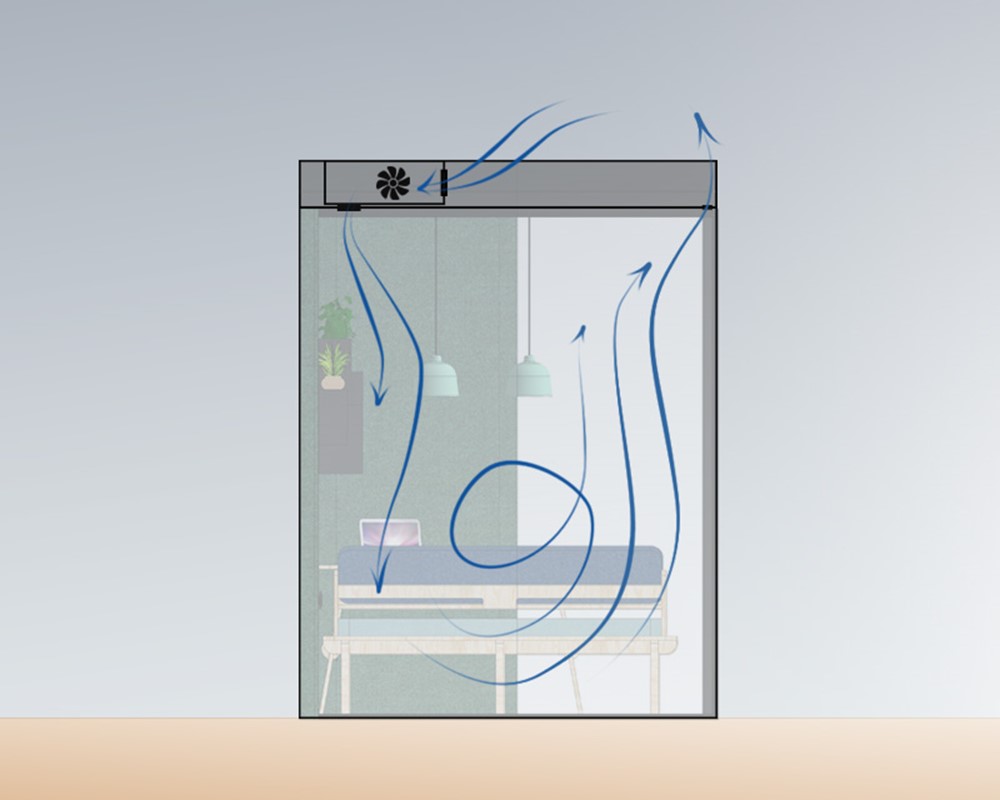 A Bubble is always equipped with an air exchange system as standard. Still Design has developed this silent system in which the fresh air is blown into the Bubble via a ceiling grille.
The continuous air supply ensures that the air is refreshed at least 10x per hour. The air leaves the Bubble via a sound-damping enclosure. This allows the Bubble to be used for a long time as a consultation and working space.
https://www.youtube.com/watch?v=1D4PjS1mLws&ab_channel=PELSER%26StillDesign