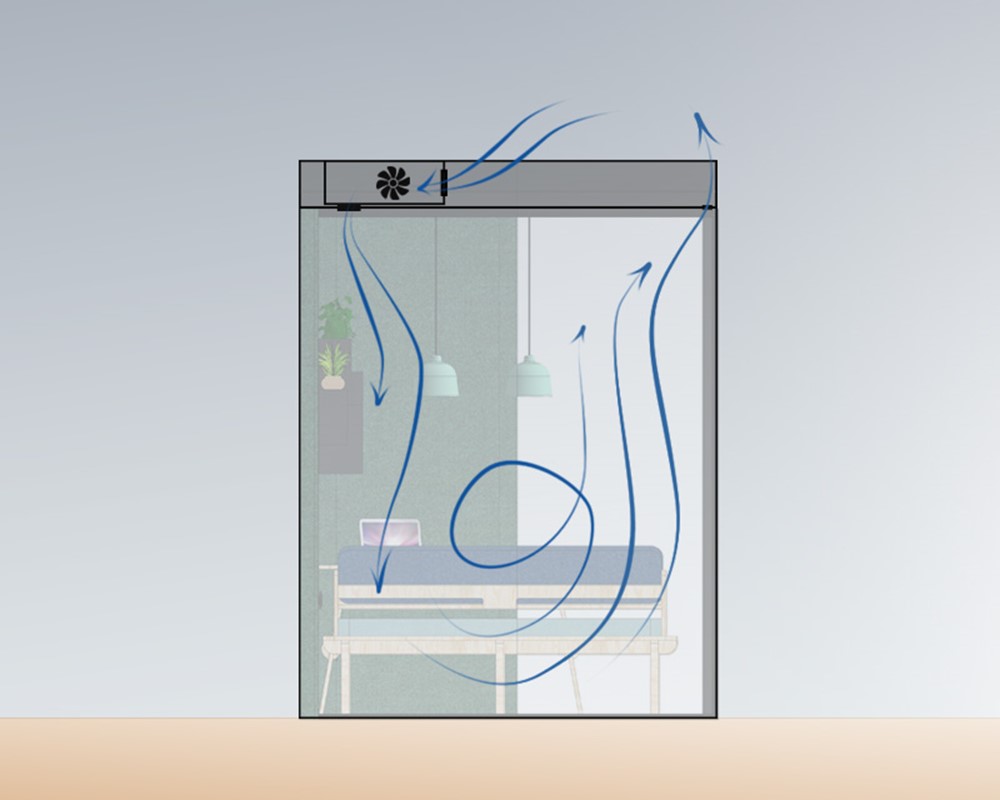 A Bubble is always equipped with an air exchange system as standard. Still Design has developed this silent system in which the fresh air is blown into the Bubble via a ceiling grille.
The continuous air supply ensures that the air is refreshed at least 10x per hour. The air leaves the Bubble via a sound-damping enclosure. This allows the Bubble to be used for a long time as a consultation and working space.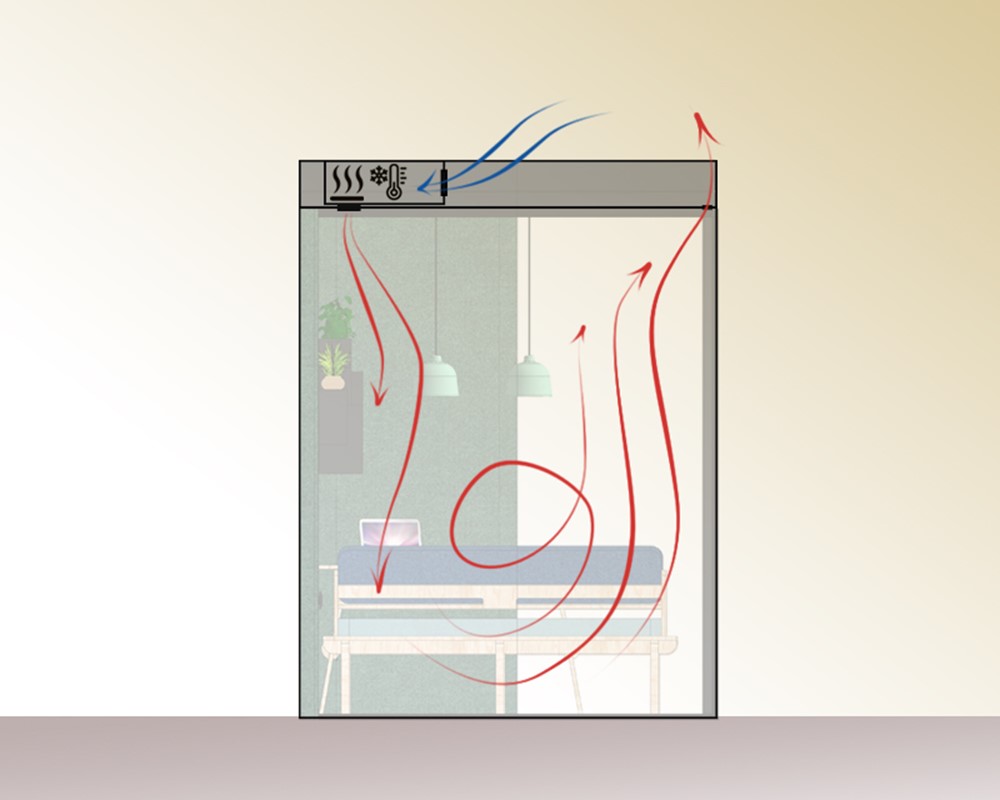 The air exchange system has been developed in such a way that it can be replaced by an air conditioning system. This means that in addition to refreshing the air, the temperature can also be regulated.
The condensation that results from cooling is evaporated, so that no drain is needed. The system therefore stands entirely on its own.