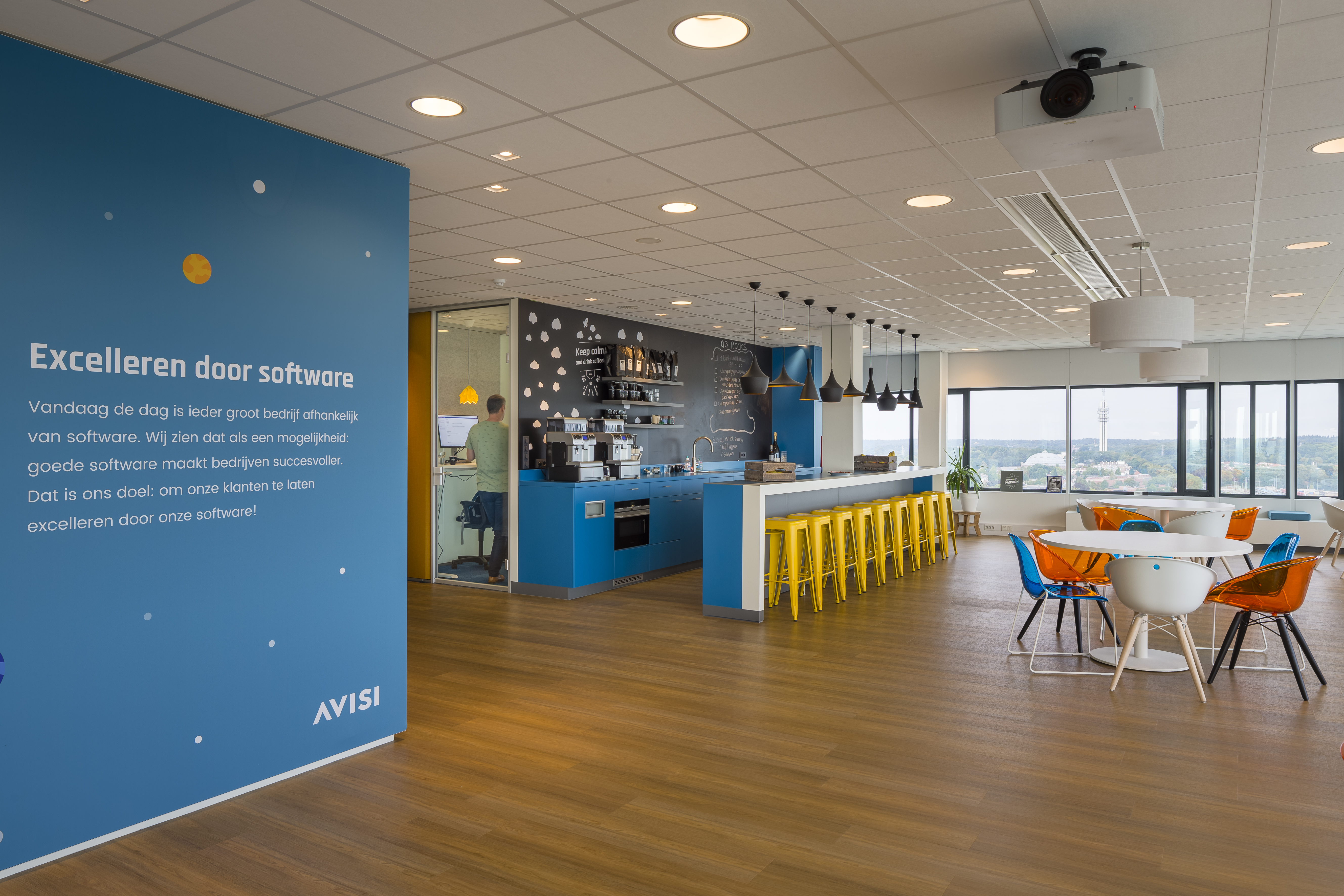 Avisi
In 2018, Avisi moved to the top floor of the WTC building at Arnhem Centraal.
Still Design | label by Pelser has been involved in tackling the acoustic problems. Soundproof rooms have been created with acoustic panels and modular glass walls. This way there is an ideal balance between consultation meetings and silence work.
We've managed to create a pleasant environment of the open spaces, through the use of upholstered back walls and acoustic visuals. It is precisely in these large spaces that a subtle solution is often looked at to resolve the acoustic problem, in particular the acoustic visual is a very attractive and invisible solution for this.