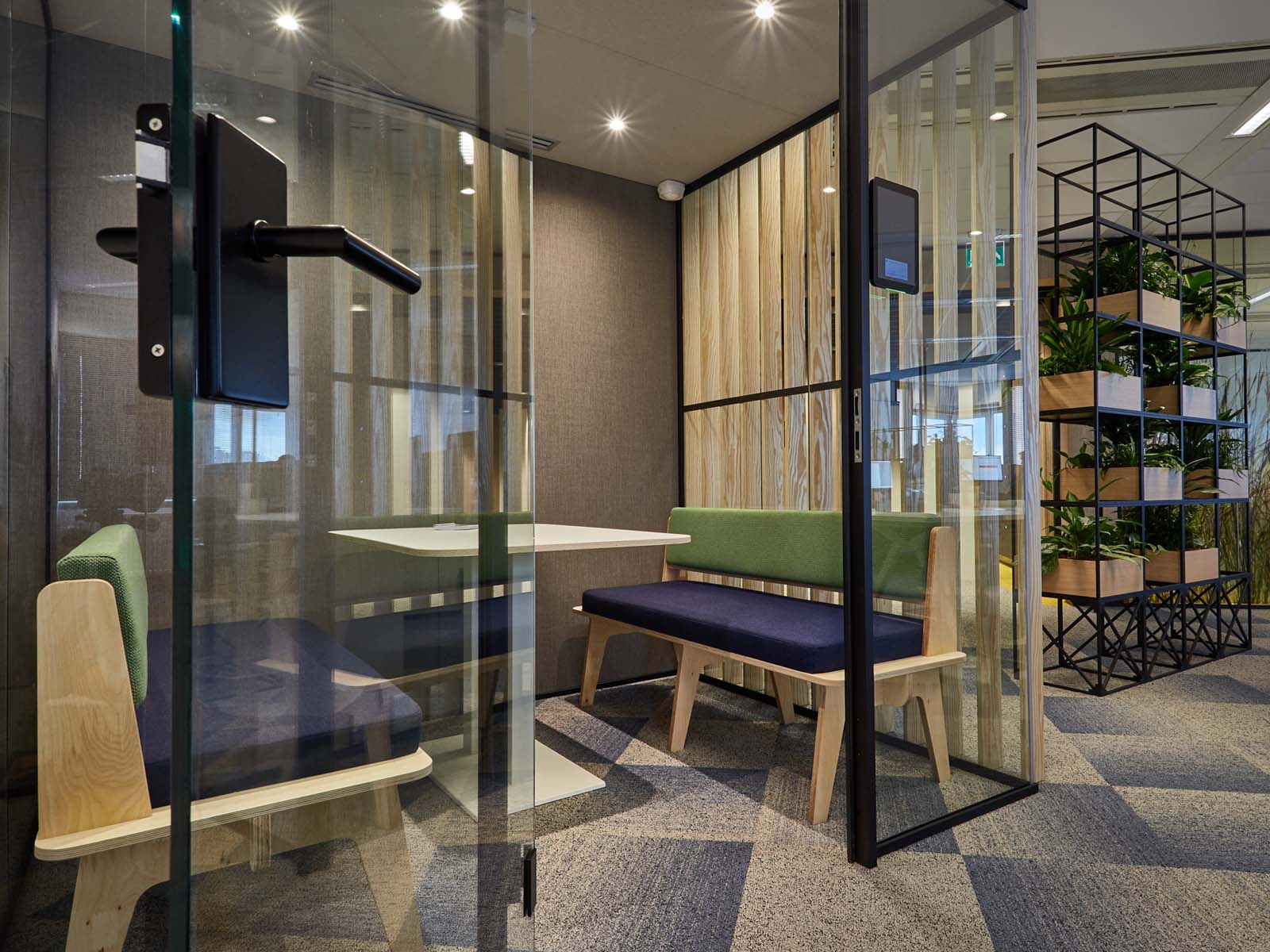 Gemeente Amstelveen
Gemeente Amstelveen
The town hall in Amstelveen is being completely refurbished. The transformation – by PD Group – is still in full swing, but the first two phases have now been completed.
Hans Schekermans, project director at the municipality of Amstelveen, explains that due to the growth of the organization, a redesign was really necessary.
"When a department expanded, it didn't always fit in the rooms that were there. As a result, there were constant moving movements and that caused unrest. We came to the conclusion to compartmentalize into small units without corridors. A meeting reservation system and workplace reservation system (TableAir) are linked to this. Because this system provides insight into where there is space, there is no longer a need for relocations."
Hans explains how an inventory was made of all employees' wishes and needs before the redesign. "People indicated that they want good acoustics in the workplace."
There was a great need for acoustic meeting and meeting rooms. "We have listened to that. In the first phase that was completed, there are now seven focus rooms where people can work undisturbed and seven meeting rooms. Many more will follow in the following phases."
Hans continues: "All meeting and meeting rooms have a no-show prevention by TableAir, the advanced workplace and meeting room reservation system that we use. People can reserve a workplace, focus room or meeting room in advance. This can be done via an app or by swiping over the sensor with a card. When the appointment is canceled for whatever reason and people forget to sign out, the system automatically releases the workplace or meeting room so that others can use it."
All meeting rooms are equipped with large screens, which can be used device-independent via WiFi.
Still Design is very proud that Bubbles was chosen after extensive market research. We have coordinated the desired look & feel for the Bubbles in consultation with the interior architect of PD Group and have been able to realize this, which has led to beautiful pictures. In addition, the close collaboration has led to an optimal integration of the TableAir system with the Bubbles from Still Design.
The many niches of the building have been used as semi-open call cells. For this, Still Design has delivered custom-made acoustics with optimal sound absorption.
The transformation of the town hall in Amstelveen will take place in nine phases, spread over a number of years and a half. That means that there is still a lot of work to be done at the moment.