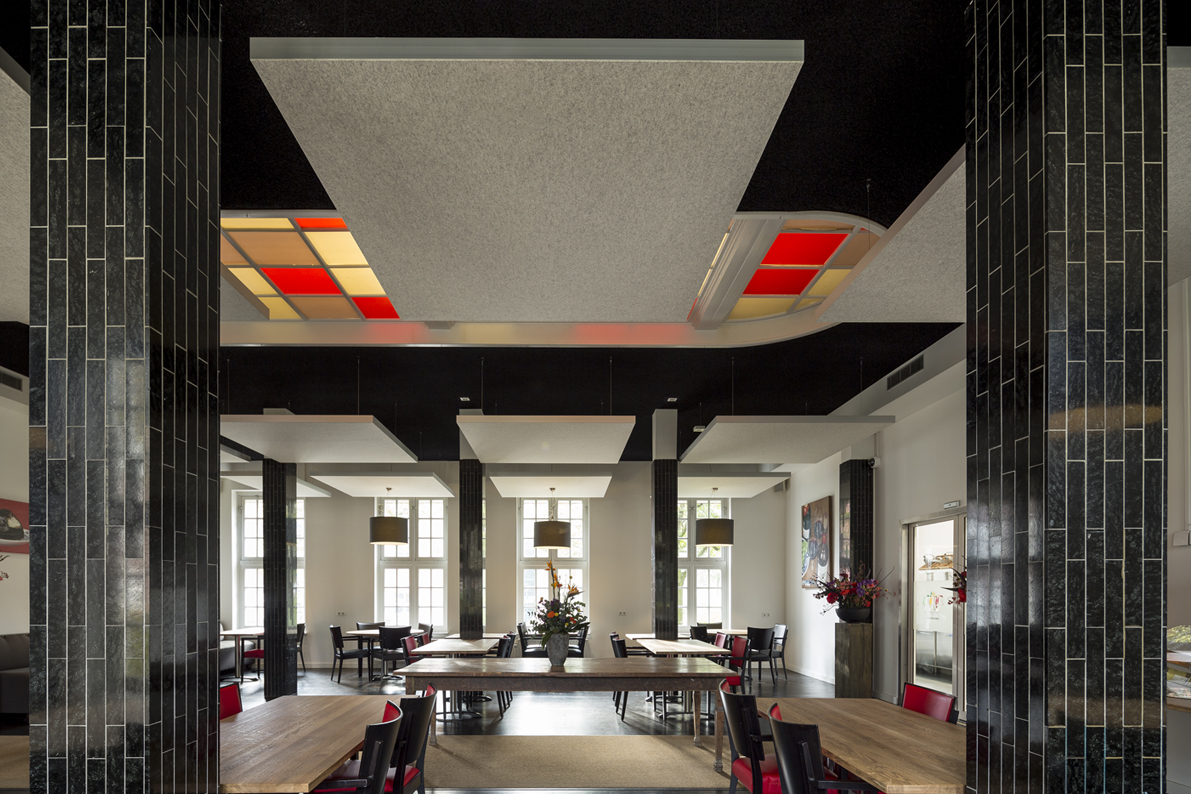 Koning Willem I College | Ons restaurant
Still Design has tackled the acoustic problem in Ons Restaurant at the Koning Willem 1 College in Den Bosch.
The 14 Floats, the ceiling element from the Still Design collection, absorb sound from both the top and the bottom. This achieves an NRC (noise reduction coefficient) value of 1.
The Floats have a size of 1800x1800mm and could still be provided with lighting in the form of an LED panel or spots.