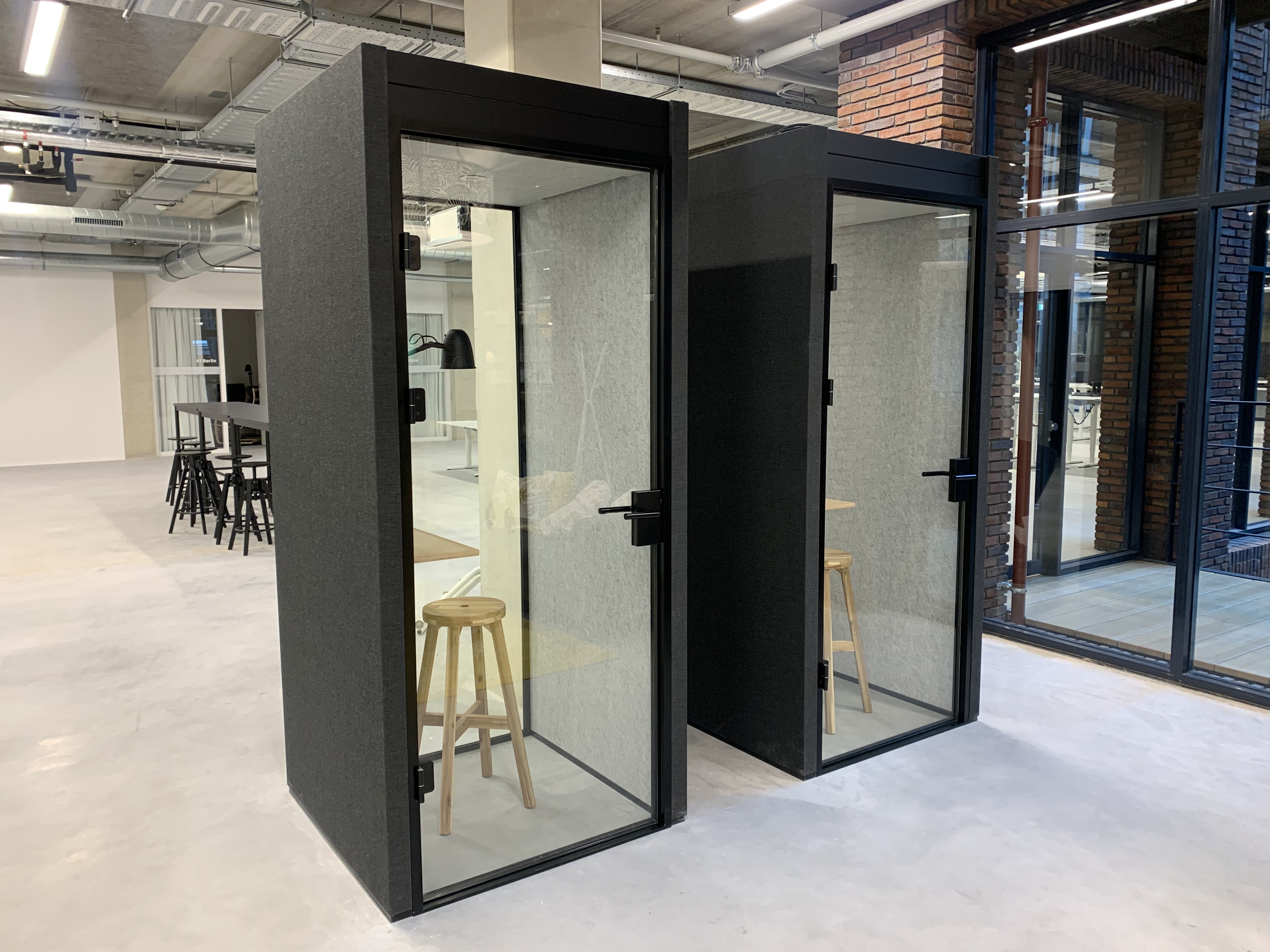 Project Houthavens Amsterdam
PROJECT | Office Houthavens Amsterdam
For a customer in the Houthavens of Amsterdam, Still Design recently delivered the latest version of the Bubble line, the Bubble – Phonebooth.
The Phonebooths are located on the ground floor, 1st and 2nd floor and are part of an open office design.
Project coordinator Irene Brouwer of Irene Brouwer Projects:
"For my client I was looking for a solution to be able to make silent calls in a phone booth that fits perfectly into the interior in terms of appearance. The many options at Still Design make it possible to design your own Phonebooth.
The collaboration with Still Design was very pleasant. Accessible, clear, short lines and always available for questions. In addition, we think along with you and respond flexibly to installation moments, for example. The installers are experienced and can assemble the Phonebooths without any problems. They work neatly and precisely."