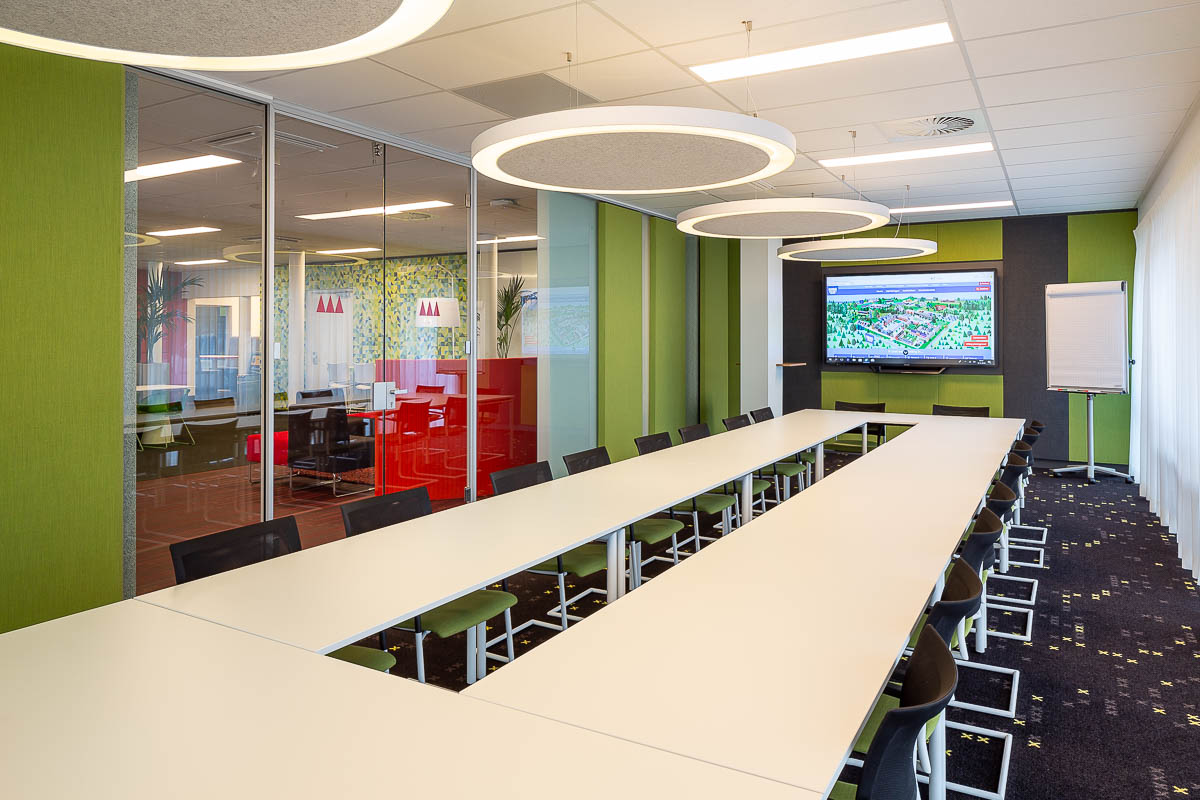 School for the future | S-building
After an intensive inventory of the starting points with the Koning Willem I College, PELSER | Interior Design & Development designed and realized a contemporary interior in which a central theme was clearly chosen; Meet and connect.

A lot of attention has been paid to the acoustics in open spaces. This makes it pleasant to use the rooms with many people at the same time. This invites better communication and creates more interaction between the different departments.
In addition, there are also special seats for a short consultation and a number of lockable meeting rooms. Color, acoustics, dynamics, flexibility and cosiness are the ingredients of this new concept.

School voor de Toekomst is the future center of the Koning Willem I College. It is a building for teachers, students, companies and the organization of the Koning William I College that together shape sustainable and future-proof education.

The new design of the School voor de Toekomst is an example of learning for the future through the meeting between people and ideas.