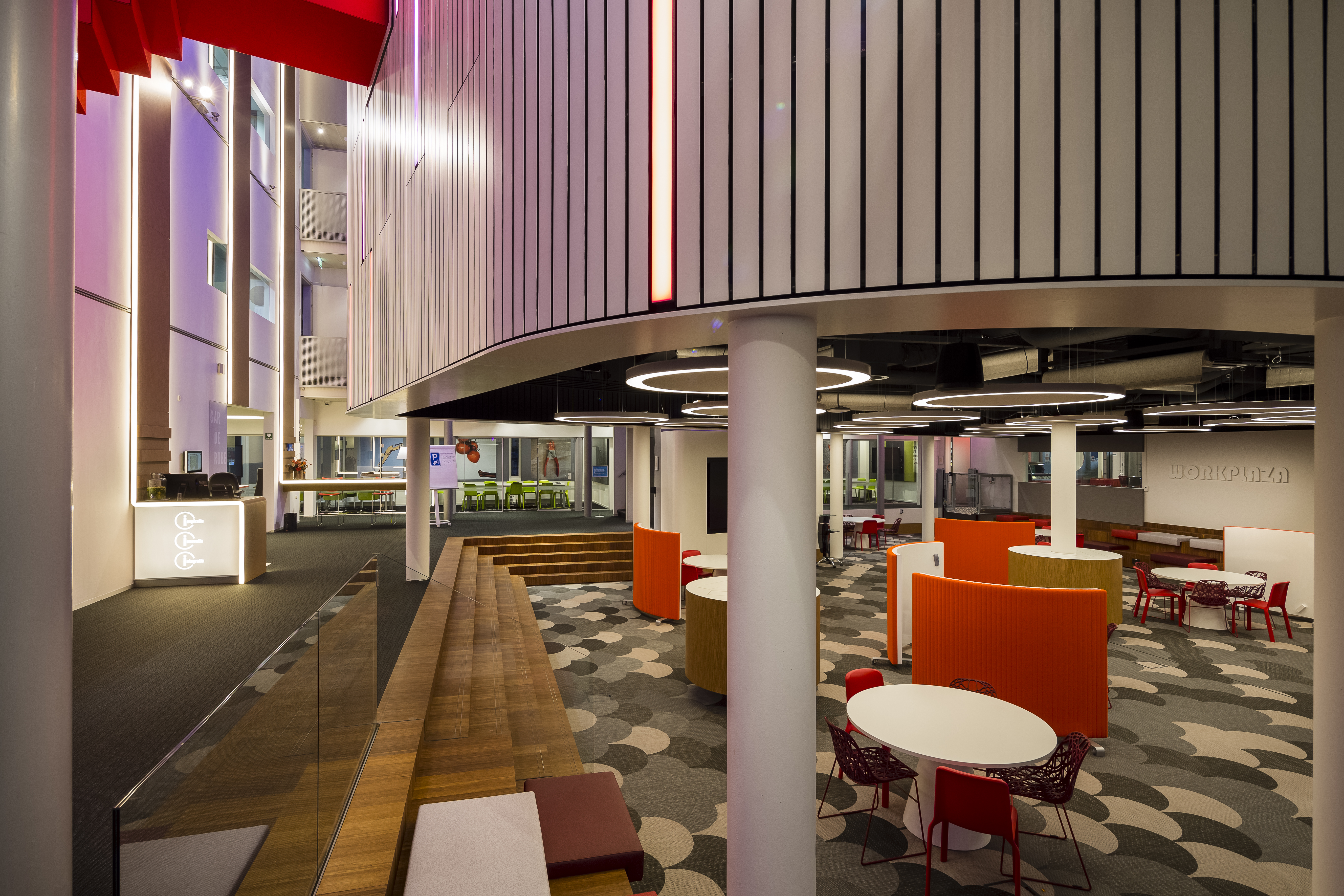 School for the future | Workplaza
Koning Willem 1 College has a very clear and distinctive vision of education anno 2016. This is put into practice when the students, teachers, businesses, parents, and other groups meet and work in the new interior of the School of the Future.
Pelser | Interior Design & Build has been asked to create a design for the new interior, but also exterior in the form of an entirely new entrance. The entire contract is awarded turnkey Pelser to the implementation and realization combined with the knowledge and products of Still Design.