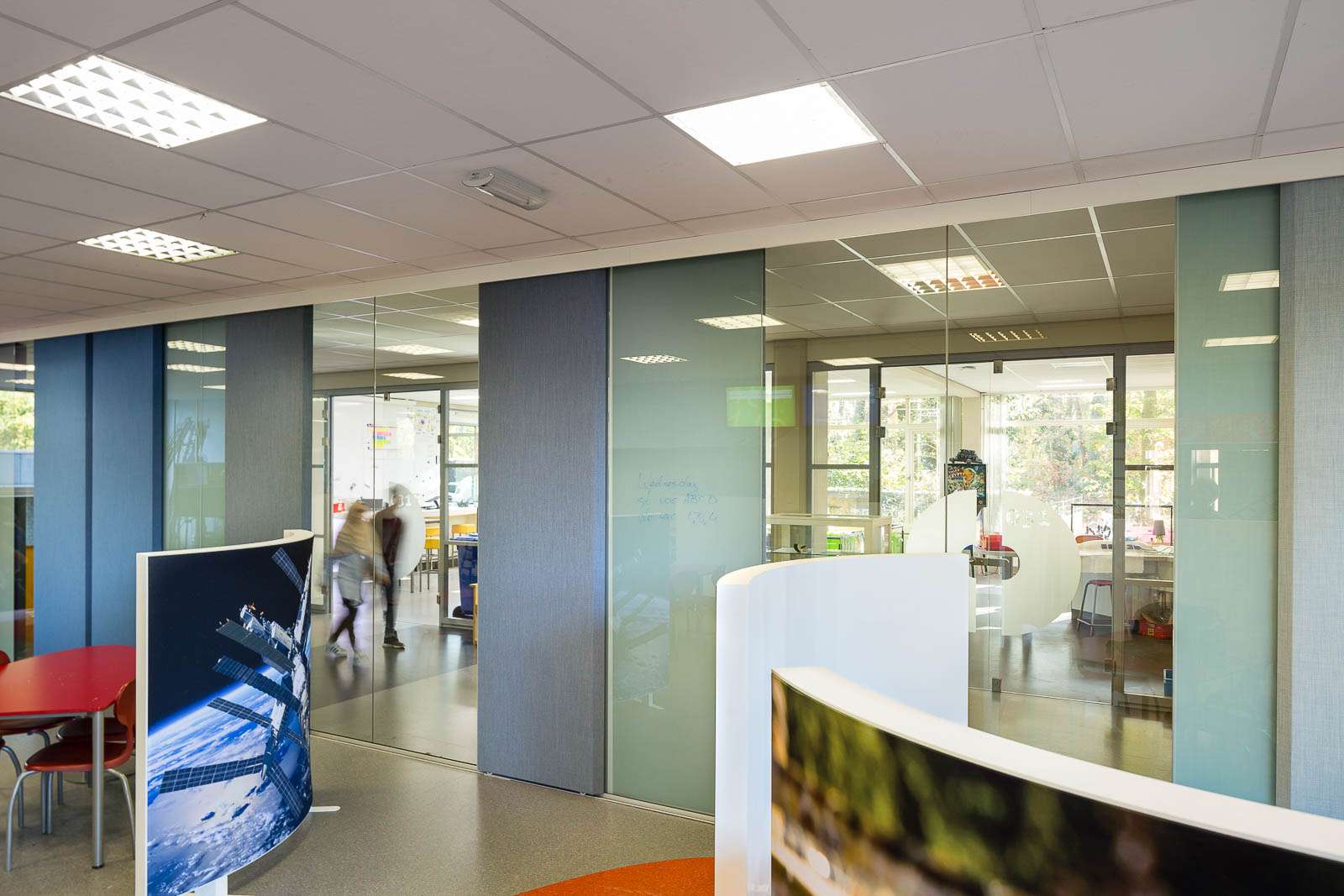 SOML | Lyceum Schöndeln
Still Design has placed a glass wall at Lyceum Schöndeln in Roermond. The glass wall, with a sound insulation value of 39dB, is equipped with upholstered sliding doors at the ends. The sliding doors ensure a high degree of sound absorption just like the movable, upholstered panels.
A matt foil has been applied between the glass at various locations. This allows these glass panels to be used as a whiteboard.
In addition, Still Design supplied acoustic partition walls. The curved partitions have a Visual on the outside, on the inside the wall has a whiteboard function.