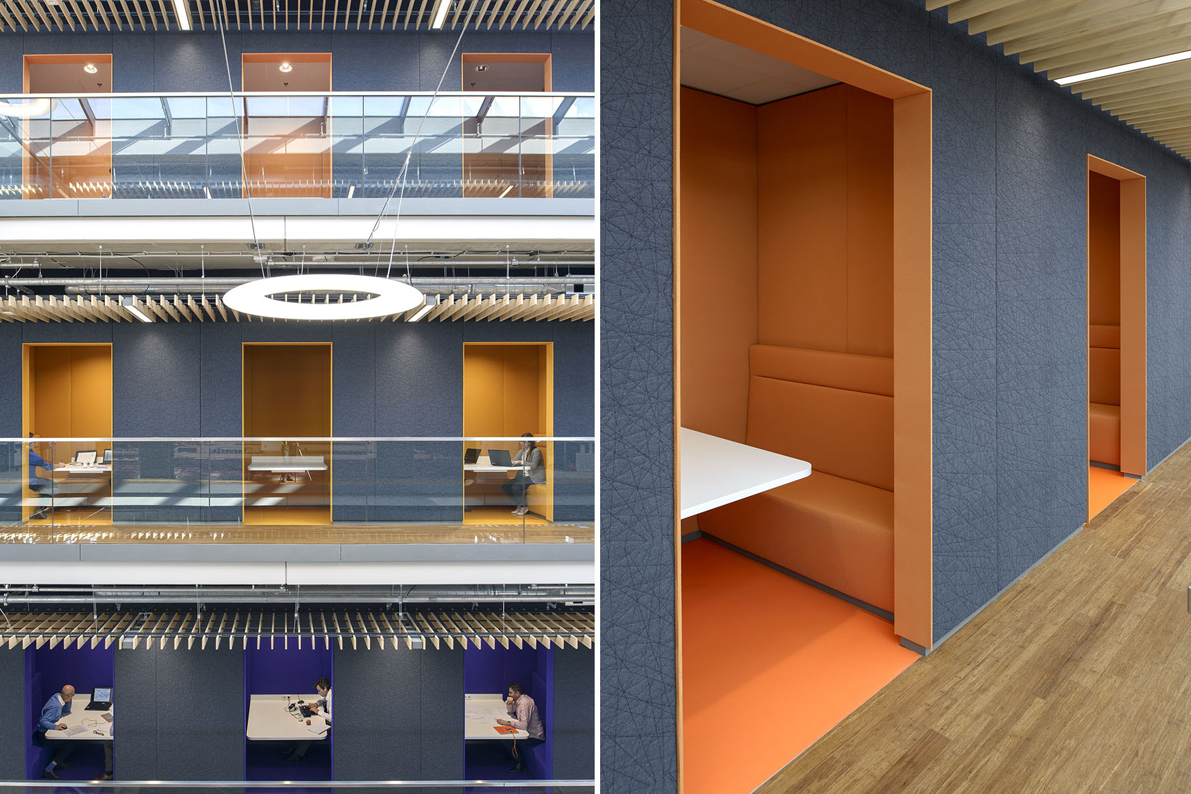 Vanderlande
In 2016 Vanderlande moved into their new head office on the A50 in Veghel. This imposing new construction project, with a size of 19,000 m², can accommodate 1,000 employees of the company.
Still Design | label by Pelser has contributed to various parts of this project, which has resulted in beautiful acoustic solutions. Still Design has supplied the upholstered walls and huge acoustic visuals. We also realized the meeting places and the pantries.
This building including furnishings, equipped with many open offices, a loft with staircase and an auditorium is calculated by Still Design on its acoustics.